See It Market -
NAAIM exposure index moves to say what now?
God, look at this chart: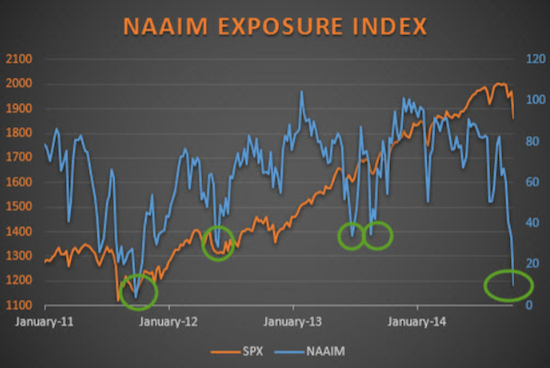 Are you serious? You guys spent the past year complaining about the advance leaving you behind, and how you wanted a market drop to buy the dips.
But now that the market really
has
dipped, you've
sold
everything?
When you try to win new clients, are you guys lying and telling them that you'll do better than if the client simply flushes all their money down the toilet?