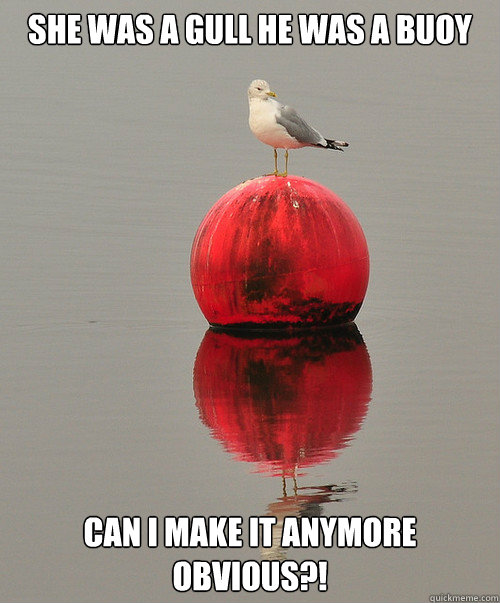 Her career is pretty much over and done with now, so let's summarize the life of Avril Lavigne with the help of:
Tumblr
-
the Avril Lavigne Chronicles
Where we find such enlightening Avril Lavigne koans as:
"our love can never b known" Avril Lavigne whispered into her lover, Taylor Swift,'s ear, as she skateboarded her back to her house. "But I love you Avril!" She sang in her country accent.
"But ur a prep, Taylor, and I'm scene!" Avril sighed, her eyes welling up with tears-
and
avril lavigne curses under her breath as she storms off into the bathroom to dye just a portion of her hair pink because her parents won't let her dye it all
and
Avril, can you please stop writing "Dicktation" on our coffee table in black sharpie?? You father and I payed a lot for that. -Mom
and
"MY POKEMAN BRINGS ALL THE NERDS TO THE YARD, AND THEIR LIKE; YOU WANNA TRADE CARDS? DAMN RIGHT I WANNA TRADE CARDS. GIMMIE PIKACHU WITH ELECTRIC CHARGE" Avril sings into her black hairbrush, as she jumps off her bunkbed, she lands on her butt, "AUUUGH GRAVITY!" she yells, smacking the floor and crying, "THAT WAS SO NOT PUNK!"
and
'Raaawwwwr' Avril squeals as she gazes into her husband's eyes, putting a ring pop on his finger, surrounded by family and friends at their wedding, 'That means I love you… in dinosaur. This is the randomest wedding evah'
and
"I'm not okay, I promise", whispers Avril Lavigne as she scrawls a jagged, broken heart on the back cover of her Nightmare Before Christmas binder in red Sharpie. For good measure, she adds stitches in black. No one can fathom the Stygian depths of her tortured soul.

and
"PUNK WILL NEVER DIE," Avril Lavigne writes in all caps on her math binder.
and
avril lavigne whispers under her breath "d00d im so high right now" as she takes another whiff of her black sharpie
and
Avril Lavigne sighs as she stabs her dinner, "Meat loaf is so not punk rock."
and
Avril wears studded converse to the Grammys, despite the dress code. "Take THAT, preps!" she thinks as she walks the red carpet.
and
Avril Lavigne hits the table with her fist, cursing the day Adam Levine was born. "Poser. More like Adam NOTSCENE"
and
"Shhh"Avril Lavigne whispered as she kissed some random girl at this punk party on the cheek. She turned around to make sure all those delicious PuNk BoYz were watching. She was totally punk now. Totally.
and
Avril Lavigne draws a heart under her eye with eyeliner and takes selfies of her face close up while she looks away from the camera because she is mysterious
and
Avril asks her mom if she can get an 8 tattoo, no, not an infinity sign tattoo, because she's not like most girls