Here's a few weekend newsbits:
New Deal Demoncrat
-
weekly indicators
. Everything is still fine except the oil price, which probably can't get any worse.
Bespoke
-
historical first half versus second half performance
. In actuality, the supposed subpar market performance in midterm years hasn't happened since 1998. 2010 was +22%, and 2006 was +11.6%. So there's another old saw sent to the scrap heap.
WSJ Moneybeat
-
time to stick a fork in that 1929 chart
. He means this one:
Yet another instance where Tom McLellan has been proven to be not just an utter moron, but a childish, simplistic, ignorant utter moron.
IFL Science
-
you have a better chance of being bitten by Luis Suarez than a shark
. But only if you're a professional soccer player. And in any case, it's better to be bitten by Suarez: if you're bitten by a shark you die a gruesome death, whereas if you're bitten by Luis Suarez the worst that can happen is you look like a fucking crybaby when you go whine to the ref about it.
Like this:
What a fucking whiner! "Ooh look! I have a tiny fucking mark on my shoulder! Look at me!"
Hey listen, all you soccer whiners.
These
are injuries: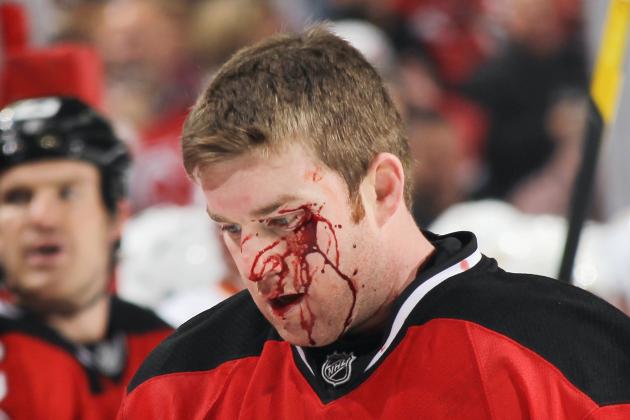 If you have to scream like a fucking toddler and stick your shoulder in everyone's face, then you're not bleeding. Fuck off.
And don't get me started on those whiners who lay there feigning death til the trainer comes with the fucking magical sponge. If I were the trainer I'd come out with a bottle of isopropyl alcohol and pour it out over your chafed balls to get your fucking attention.